NAMPI is pleased to share the general industry resources listed here. Please visit these sites for additional information and resources on Medicaid program integrity, fraud prevention and general information. In-depth resources can be located through the NAMPI Member Portal.
NAMPI members have access to a robust webinar series!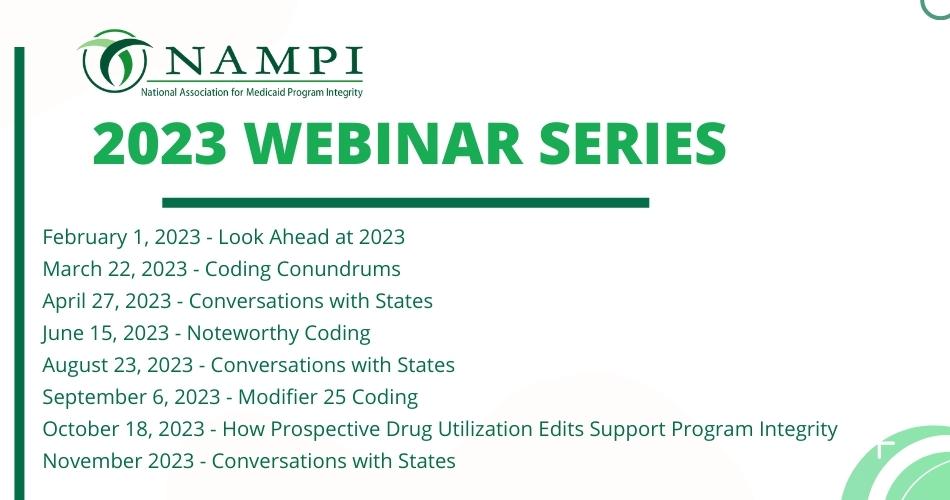 medicaid fraud control unit (mFCu) Directors
NATIONAL ASSOCIATION FOR MEDICAID FRAUD CONTROL UNIT DIRECTORS
Click HERE for the full list of State MFCU Directors.
Office of the Inspector General (oig)
CenterS for MEDICARE & Medicaid Services (CMS)
THE NAMPI MISSION
To safeguard the fiscal, operational and program integrity of Medicaid programs while enhancing communication between members and other agencies, utilizing most current technology and methodology in the dissemination of collective information to members and the federal government.
NAMPI MEMBERSHIP
Become a NAMPI Member today!
By joining the NAMPI Network you will receive up-to-date information regarding the National Association of Medicaid Program Integrity as well as access to member only resources on NAMPI.net.