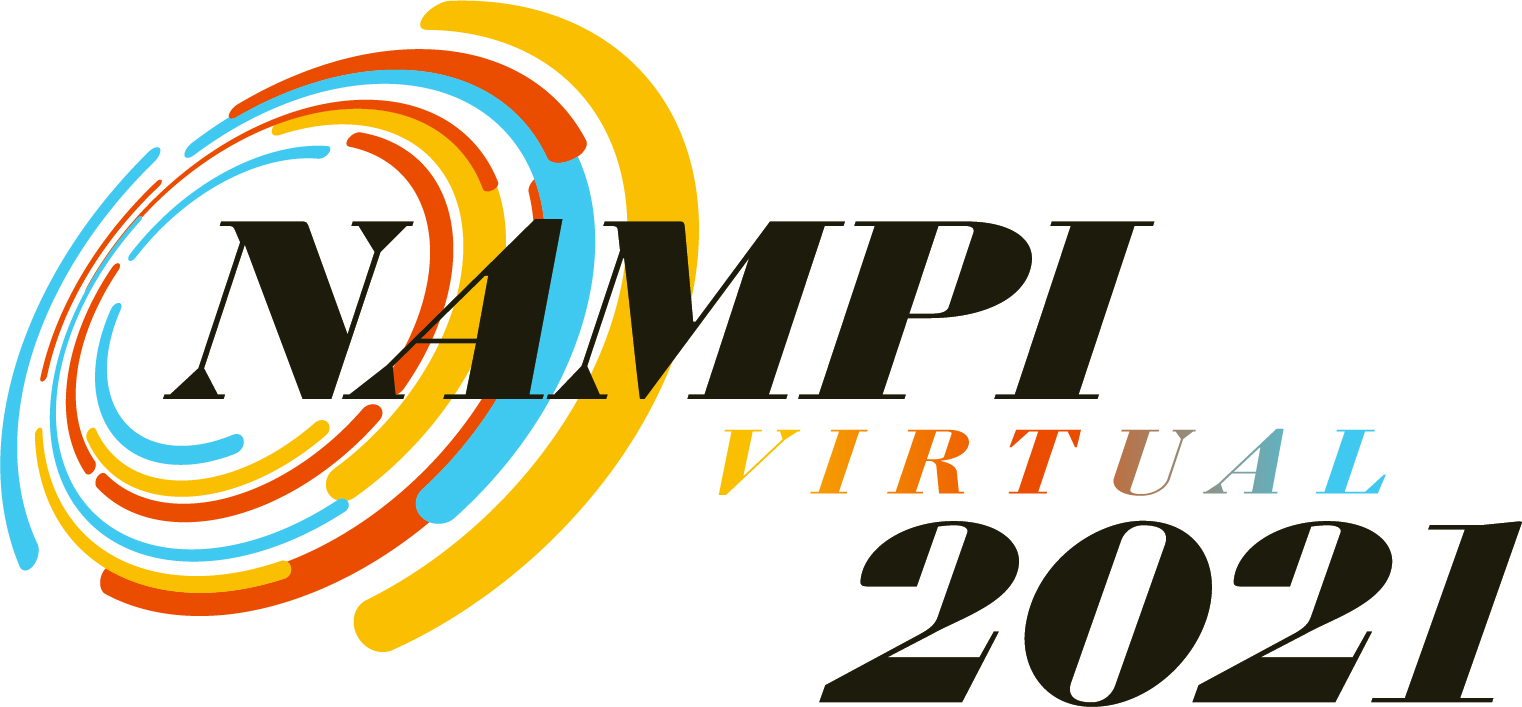 NAMPI 2021 Virtual Conference
September 13 – 15, 2021
The NAMPI annual conference is the must attend event for those involved in ensuring the program integrity of our nation's Medicaid system. Every year, it brings together the Medicaid Program Integrity Directors and state staff, to engage, share lessons, gain insight into new trends and technology, and network with colleagues in the federal government and in industry.
As our second virtual conference, we are further embracing the power of technology to allow deeper engagement with more of your colleagues, thought leaders, and partners than ever before.
What can you expect from the NAMPI 2021 Virtual Conference?
Content developed and delivered by Directors and staff at PI units from across the country
Sessions from health policy and program integrity leadership (e.g., state PI leaders, CMS, and others) addressing critical issues that have a national impact
Presentations from PI partners (law enforcement, health plans and others), highlighting collaboration between sectors
Vendor presentations highlighting innovative approaches to combat fraud, waste, and abuse
A virtual exhibit hall and sponsor engagements designed for meaningful one-on-one interactions to discuss specific needs and problems
And of course, NAMPI would not be complete without our networking opportunities so that even virtually, you can enjoy a laugh, a good story, and a smile with your colleagues
Each of these components will combine in a fresh and innovative virtual experience that will bring us together for yet another fantastic NAMPI conference.
Don't miss this chance to join over 900 professionals in the Medicaid program integrity field for our three-day virtual conference.  This year's conference will include an incredible lineup of speakers in both our plenary and breakout sessions.
Once again, sponsors will host a number of vendor sessions designed to bring you the latest information and updates on their technology, services and offerings.
As with previous years, the NAMPI conference wouldn't be complete without time for networking and connecting with colleagues – we will miss the opportunity to do this in-person but guarantee no matter the format, it will be meaningful!
If you have any questions regarding registration, including group pricing for 10 or more registrations, please contact Conference Management at 504-309-8965 or contact@nampi.net.
Registration Rates
All State and Federal Government employees, including MFCU: $125
Any Non-Government Employee – $250
Please note: NAMPI will not issue refunds for attendee registrations. Registrations can be transferred at any time.
SPONSORSHIP OPPORTUNITIES
Our sponsor partners are critical to the success of NAMPI and we take that relationship seriously. Our goal for every conference is to work closely with our sponsors to help them achieve their business goals, whether it is immediate leads, building long term relationships, or shaping the conversation around Medicaid program integrity.
Don't miss out on this unique opportunity to get your message and brand in front of the top professionals in the Medicaid program integrity industry.
Click on the button below for a list of all sponsorship opportunities for NAMPI 2021 Virtual Conference.
To secure your NAMPI 2021 sponsorship
please click on the link below:
We are excited to have you join us at the NAMPI 2021 Virtual Conference. If you have any questions about the conference that has not been addressed here please do not hesitate  contact Conference Management at 504-309-8965 or contact@nampi.net.
THE NAMPI MISSION
To safeguard the fiscal, operational and program integrity of Medicaid programs while enhancing communication between members and other agencies, utilizing most current technology and methodology in the dissemination of collective information to members and the federal government.
NAMPI MEMBERSHIP
Become a NAMPI Member today!
By joining the NAMPI Network you will receive up-to-date information regarding the National Association of Medicaid Program Integrity as well as access to member only resources on NAMPI.net.